About
Sower of the Seed Ministries
---
REVELATION
Our ministry is one that began and continues by REVELATION. I can only proclaim that which has been shown me by the blessed Holy Spirit. So, we cross the country preaching that which we have heard.
"For I neither received it of man, neither was I taught it, but by the revelation of Jesus Christ."
Galatians 1:12
RECIPROCATION
Our ministry is one of RECIPROCATION, we can only give out of the gifts that the Lord has given us. We give back to the Lord by using our gifts to minister one to another.
"As every man hath received the gift, even so minister the same one to another, as good stewards of the manifold grace of God." 1 Peter 4:10
RESTORATION
Our ministry is one of RESTORATION using God's word to point all to Jesus.
"But we preach Christ crucified, unto the Jews a stumblingblock, and unto the Greeks foolishness;" 1 Corinthians 1:23
RELATION
Our ministry is one of RELATION, encouraging the saved to walk in the newness of life that we received from Christ Jesus. A daily refreshment of our relation with Him through the power of His Resurrection.
"This I say then, Walk in the Spirit, and ye shall not fulfil the lust of the flesh. Galatians 5:16
---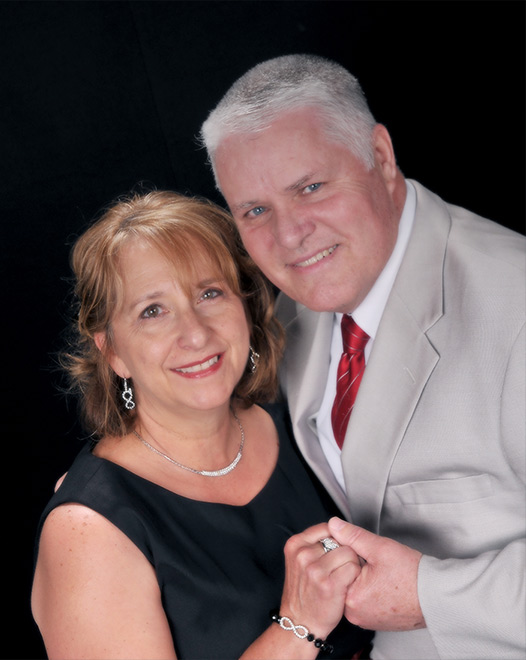 About the Williams Family
Dana was born in South Charleston, West Virginia and lived there until he was 14 years old, at which time he moved to Cleveland, Ohio. He heard the gospel for the first time at a little store front church called West Side Baptist Church. He visited the church only three times when the Holy Spirit dealt with him concerning salvation. He accepted the Lord on December 29, 1968. He felt the call to preach soon after. At age 19, he moved to Greenville, South Carolina to attend Tabernacle Baptist Bible Institute where Dr. Harold Sightler was pastor. In 1976 Dana took his first pastorate at a little church in the mountains of North Carolina. He was there four years and six months. He then served as pastor of Temple Baptist Church, Newland, North Carolina for eighteen years. In 1999 Dana felt the call of God for full time evangelism. He and his wife, Esther, have ministered in churches preaching and singing in revivals, camp meetings, and conferences all across the mid and eastern United States. Dana and Esther reside in Wedowee, Alabama. They have four children and eight grandchildren.